How to get us netflix on xbox
How to Get American Netflix on Xbox One in UK [Oct. 2021]
Gone are the days when you could only play games on your gaming consoles, your Xbox 360/One is more than capable of just gaming. And you know it! So why not juice out all you can from your console.
I will guide you on How to watch American Netflix on Xbox One in the UK.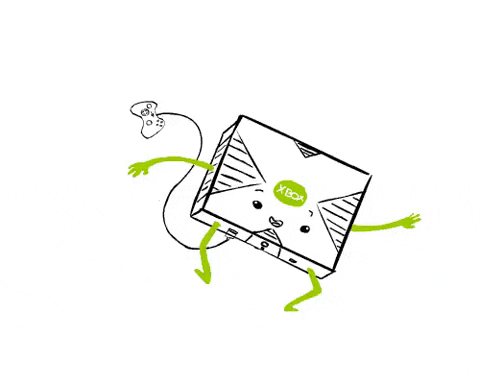 The steps are fairly simple so don't start sweating! All you will need to do is configure your VPN with your router. Select the country of your choice, which is the US in our case, and start streaming.
---
How to Get Netflix on Xbox One in UK
Here's how to watch Netflix on Xbox One:
Sign- in with your Xbox Live Gamertag.
Go to apps, select Browse Apps or Search Apps.
Search for the Netflix app.
Select Netflix, and click on Download.
Confirm Purchase to download and install the app.
Now its time to get American Netflix on Xbox One in UK.
---
How to Watch American Netflix on Xbox One in UK
Now that we've guided you on how to get Netflix on Xbox One, you will have to set up a smart DNS on Xbox One as it doesn't directly support VPN services. I highly recommend ExpressVPN as it offers MediaStreamer aka smart DNS to watch American Netflix on Xbox One in the UK. Once you sign up for ExpressVPN, follow these steps to set up Smart DNS on your Xbox One or One S to access American Netflix in the UK:
---
Create DDNS Hostname
head to www.dynu.com and create your free account using your laptop, tablet, or desktop.
Now sign in to your Dynu account that you just created,
After sign in, click on the "DDNS Services" option and then click "Add" that is located in the top right corner.
Now two options will appear on the screen. Select option 1 "Use Our Domain Name" and enter your desired hostname and then click "Add".
On the next screen disable the "Wildcard Alias" and "IPv6" option and then click "Save".
Congratulations your DDNS  Dynu account is now set up.
---
Register Your Hostname with ExpressVPN
Go to the ExpressVPN website and click on "My Account" option.
Now sign in to your account with your credentials.
Click on "DNS Settings" option on the top right corner.
Now scroll down to the section until you see the option which says "Dynamic DNS Registration".
Now enter your Dynu hostname (the format will be like this "hostname.dynu.com").
After entering your hostname, click on "Save Hostname" option.
---
Configure Smart DNS on Your Xbox One to Watch American Netflix in the UK
Visit the ExpressVPN website and sign in.
Now select "My Subscriptions" and then click on "Set up ExpressVPN" option.
On the next page scroll down and select Xbox.
Once you selected the Xbox option, a DNS IP address will appear on the right side of the screen (note this IP address as you soon will need it to set up on Xbox One).
Now launch your Xbox One > Settings > System > Language & Location > Now make sure the language is English and set the location to United States.
Now return to the initial Settings menu and select Network and then Network Settings.
 Select the Advanced Settings > select DNS Settings > and then select Manual.
A new screen will appear where you can enter the Primary DNS. Here enter the IP address you have obtained from the ExpressVPN website and then select Enter.
Enter the same IP address under Secondary IPv4 DNS and then select Enter.
Now a new screen will appear that shows your network settings, press the "B" button on the controller to save the settings.
Once you see the screen that says "It's all Good", congratulations smart DNS is now set up on your Xbox.
Now open the Netflix app on your Xbox One (based on your new IP address, it will automatically redirect you to American Netflix in the UK.
---
How to Watch American Netflix on Xbox One in UK – Video Tutorial
Here is the video tutorial to get and watch US Netflix on Xbox in the UK with the best VPN for Netflix:
---
Why Do You Need A VPN to Watch US Netflix on Xbox
Whenever you access Netflix, your IP address goes to its servers and it blocks you from accessing content from other regions and only provides you the content available for your country. However, if you connect to a VPN it will mask your IP address and replaces it with US IP address (in our case) or any other country that you select. This way you make Netflix think you're accessing it from the US. It's a one-time setup and all the restricted Netflix shows and movies are unlocked.
---
Best VPNs to Get American Netflix on Xbox
We have tested multiple services and found these to be best and well configured to unblock US Netflix on  Xbox platform.
1. ExpressVPN: #1 Best Fastest VPN to Stream Netflix on Xbox:
It offers 3000+ servers in 90+ countries to unblock and watch over 25 Netflix libraries. Its blazing fast speeds will always keep your streaming buffering free!
2. NordVPN: Reliable VPN with Large Number of Servers for Netflix:
It offers 5,400+ servers in 60+ countries to unblock a large selection of Netflix libraries such as Canada, Japan and so much more! With its dedicated stream dash, simply click and start watching.
3. Surfshark: Best Low-Cost VPN to Get Netflix on Xbox One:
It offers 1700+ servers in 63+ countries to help watch different content from various countries including Japan, Germany, and France.
---
Wrapping Up!
Even if you've stopped gaming, you can bring your Xbox in use again! Turn it into your ultimate media player! Simply use one of our recommended VPNs and watch American Netflix in the UK on your Xbox. It's now your time to Netflix and Chill! Do let us know if you have any further queries!